What's the point of writing, if it's not paying the bills?
There's a big 'yeoush' or despairing vibe in so much of the world at the moment, and it seems to me, especially in the world of orthodox Jewish writers.
So many of us, especially the more creative types that don't really fit into any of the more standard ortho-boxes, and their associated newspapers, magazines and bookstores are kind of wandering around wondering what the heck we're actually doing with our God-given talent to write.
One thing's for sure: hardly any of us are making what could be called 'a living' from our writing, especially in this age of instant opinion and fatuous Facebook comments. So why are we actually writing? And who are we actually writing for? And how can we actually feel like what we're doing is meaningful, even when we have miniscule audiences and even smaller royalty checks?
Before I start trying to answer those questions, I should tell you something: I still haven't broken even on any of my Jewish writing projects, and it's possible I never will. And I've been writing about Jewish stuff for 10 years now, and running my own blog(s) for three and a half.
This post is not about how to make millions from your writing. Someone else can write that, and I'd be very happy to read it! What this post is about is how to keep enjoying your God-given ability to write, and how to start valuing your work and output in terms other than dollars and cents. Some of what follows is culled from my own experience, some from books I've read, and some from other creative people.
Feel free to ignore what doesn't speak to you, and to use the parts that do, but the main message underlying everything I'm about to share with you is this: There is no despair in the world!
But that only holds true once you stop making your bank balance the only measure of success as a Jewish writer.
10 ways to enjoy your writing even if it's not paying the bills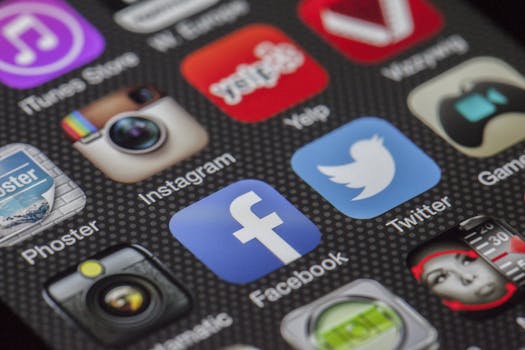 Tip 1: Stop promoting yourself
This sounds so counter-intuitive, I know, but here's the low-down: the whole world is absolutely, thoroughly sick and tired of self-promoters trying to get us to buy their latest book, or forcing us to 'share' how wonderful they think they are.
Pretty much the fastest way to turn-off your potential readership and alienate your audience is to keep banging on about that book you wrote that you're trying to sell, or forcing them into giving you 5 star reviews on Amazon, or arm-wrestling people into attending your events or 'liking' your stuff or sharing your blog posts.
So please stop doing that.
Tip 2: Take a real interest in other people
So then, how can you build a relationship with your prospective audience without coming across like a creepy social media narcissist? The answer is actually very simple: Write about other people. Write about their books, their projects, write how their work touched you, leave truthful Amazon reviews for them unbidden, in short: take a real interest in other people.
When we do this, two things start to happen: Hashem's serendipity starts to kick in, and we find that other people start to take a real interest in us, too. And we start to value our writing and our interactions – and the time we spend engaged in them – because even if they aren't helping us to earn a buck or build our buzz directly, they are still helping someone else, in some small way.
And that gives us such a good feeling.
Tip 3: Start over again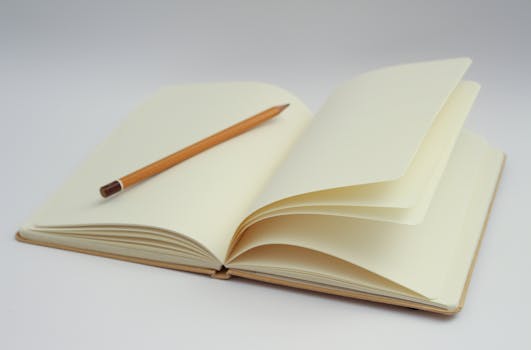 If that book you wrote 50 years ago isn't selling, or that short story, or that article  – whatever it is  – leave it behind and start over again. This can be so hard, I know, because we put so much effort into these things and they mamash feel like our children.
But if it didn't get anywhere 50 years' ago despite your best efforts, don't give up on your writing career, get bitter, or continue to flog a dead horse: just start something new.
Maybe something completely different, maybe go in a completely different direction, try something you never would have thought of trying before. If you only do fiction, write a non-fiction essay, or a gardening book. Try writing a screenplay, or a poem, or a song.
Go completely crazy and channel your creativity into something else entirely, like painting, quilting, ceramics. Start a book club locally. Start a blog. Start a scrapbook for your children – something, anything.
But don't sit there and stagnate.
There only true 'failure' for a creative person is when they stop creating, and stop using their God-given talents in the world. As long as you're still making stuff, writing stuff, trying stuff, you are actually succeeding.
Tip 4: If you love what you do, stick at it, no matter how long it takes
Let me tell you about my blog. Today, Emunaroma gets between 12-20,000 unique readers a month. That's a heck of a lot, and I'm so grateful to God for sending all these readers my way, because I've done next to zero social media marketing and a few months back I even deleted my Facebook and Twitter accounts.
But when I started Emunaroma almost 4 years ago, I had a handful of readers. And next to no comments. And rarely, barely, ever any 'likes'. A lot of my readers are frum Jews who don't 'do' Facebook – thank God! – and presumably, a lot of them also didn't 'like' my stuff anyway.
I had so many times when I nearly gave up and stopped. But I didn't, because ultimately I knew my job was just to keep writing and creating, and that even if the readers didn't show up in their droves, this was still what I was meant to be doing with myself. For free. With little or no encouragement or feedback.
Blogs take three years to start really getting noticed by Google.
Around six months' back, my blog started to get some serious traffic from search engines and my numbers shot up. Also, another friendly blogger who'd been going for a decade found out about my blog and stuck me up on her sidebar, which tripled my readers overnight.
I didn't ask her to do that, I just kept writing what God put into my head to write, and more and more people liked it, including my fairy Blog-mother. So stick it out! Don't give up at the first hurdle, or even the 71st hurdle. If you love what you do keep doing it to the best of your ability, and sooner or later it will start to gain some traction out there 'in the real world'.
Tip 5: Don't try to please people by being someone you aren't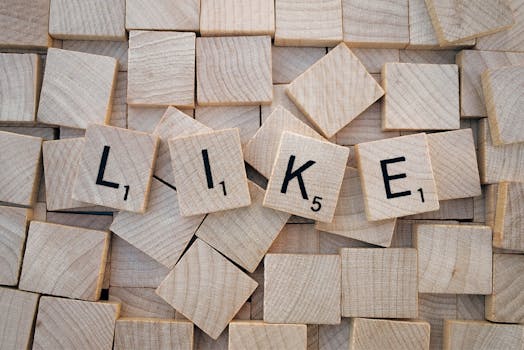 This can be so tempting, especially in our fake Facebook world, but the problem with churning out stuff just to build your audience, or to get more 'likes', or more recognition (or even more dollars) is that you then build an audience that wants more of that stuff.
Which means you get stuck writing about stuff that isn't really 'you'. And if that carries on long enough, you'll come to hate writing and you'll stop doing it.
So even if what you write isn't popular, likable or lucrative, don't sell your soul out just in order to try to give people what you think they want. You'll end up burning out and not writing about the stuff that really makes you, you.
Tip 6: Find like-minded people to collaborate with
Two – or even 15 – heads are definitely better than one. Again, if you're only doing things to promote yourself, and your own books, and your own writing, then you'll find this tip quite hard to follow through on, because as we already mentioned, no-one likes selfish self-promoters.
But if you concentrate on finding more people to help, encourage and brainstorm with, then you'll also end up building a really useful network of great creative people, naturally. And that could end up opening all sorts of doors for you – and also for them!
But again, don't try to force the issue. Give without expecting anything in return, just for the mitzvah, just for the opportunity to connect with another human being and to share something meaningful with them, and then see what seeds sprout – naturally.
Tip 7: Forget about the money
Yes, I know we all have mortgages, dental fees, mobile phone bills etc etc.
Here's the thing: most creative people never make enough to pay their way only doing what they love. The exception to this rule are the less than 1% who 'make it big' and the creatives who have some sort of familial 'patron of the arts' supporting them financially.
Everyone else will have to work at supplemental jobs they don't like so much, and that doesn't make their heart sing, to make it to the end of the month. Accepting this reality will make it so much easier to deal with.
When it comes to writing or creating for love, forget about the money and just do what makes your soul happy.
Find creative outlets to share more of your work for free, and you'll find that not only do you meet more of the right sort of people, you'll also 'build your buzz' in the process and increase your chances of one day being paid something for one of your projects.
Again, it sounds counter-intuitive, but there has to be a clear distinction in your head between the projects you are doing to pay the bills, and those you are doing to fill your soul. And the people who can successfully combine these two are honestly very few and far between.
So carry on doing what you love, but consider also getting a 'proper job' to pay the bills, if you need to.
Tip 8: Go through every door that opens up for you, even if it you can't see why you should bother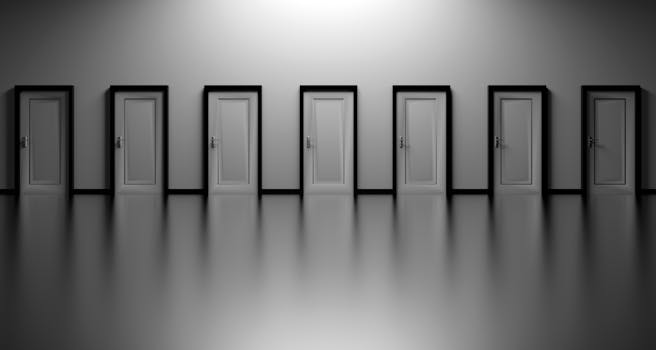 If someone suggests that you should try and send your work to someone you've never heard of, or some obscure magazine – try it! Follow up every single lead that God gives you, as part of the joy of reaching out to different people and trying something new.
You never know which door could lead to 'success', and it often comes in the most unexpected guises. If a door gets unexpectedly opened for you, don't be scared to go through it. The worst thing that could happen is that you'll have another experience, meet another person, figure out a bit more about where you and your stuff actually 'fits' in the world – and this is all useful grist to the creative mill.
Tip 9: Pivot if you have to
So no-one is buying your anthology of haikus? Did you consider maybe printing up a set of 'haiku' t-shirts and selling them online? Or turning them into poetic coasters, or printing up a bunch of massive poetry pictures with a stunning image to complement your verses?
How about setting them to music? How about setting up an online workshop to teach the next generation how to rhyme?
If what you're doing isn't getting anywhere fast, consider repackaging it, consider doing it a totally different way, consider writing for a completely different audience, or selling your stuff in a completely different way. Identify your lemons, and go make lemonade.
Ultimately, God is the one that's sending us success or otherwise, so if what you're doing isn't getting anywhere,  go find the creative way of making that happen (with God's help).
Tip 10: Include God in the creative process
And really, this is the most crucial tip of all. God is designing everything in our lives, and all our successes and failures are 100% tailor-made to get us to a particular place in ourselves.
If things aren't getting somewhere or progressing, that's usually for one of two reasons:
Reason number 1: We aren't actually doing what we're meant to be doing in life.
Reason number 2: We ARE doing exactly what we're meant to be doing in life, but there's some obstacles we have to overcome before we reach 'the prize' – whatever that means to you.
How do we know which is which?
If you really, absolutely, truly love what you're doing right now – regardless of how much you're getting paid, how many people are reading it, how much external 'success' you've got going on, you are probably just hitting some obstacles on the way, and you will ultimately get there.
If the only reason you are doing something is because it pays well, or because it's giving you clout or social influence, or some other external benefit – but you still feel really miserable – then odds are good you aren't actually doing what God wants for you right now.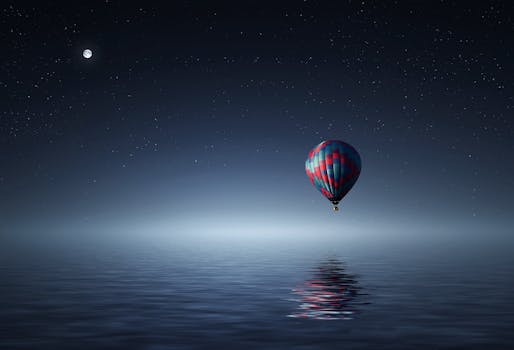 The other reason to include God in the creative process is because when you hit those inevitable bumps, those inevitable downs, that non-stop string of apparent failures, it can be very hard to pick yourself off the floor, and continue.
But when you are regularly connecting to God, somehow you always get a second, and a third, and a fortieth wind, to stand back up and try something new.
There really is no despair in the world, as Rebbe Nachman taught. If you're doing what you're meant to be doing, sooner or later it WILL get there. And if you aren't, then God is going to send you something even better and happy-making instead once you get that message.
So either way, it's good.
And it's only going to get better.
But if you take one thing away from this post, let it be this:
Put the emphasis on helping others, not promoting yourself, and then you'll always enjoy your writing, even if it doesn't bring you big bucks or huge recognition.